Webinar on international public and international humanitarian law for the Armed Forces
---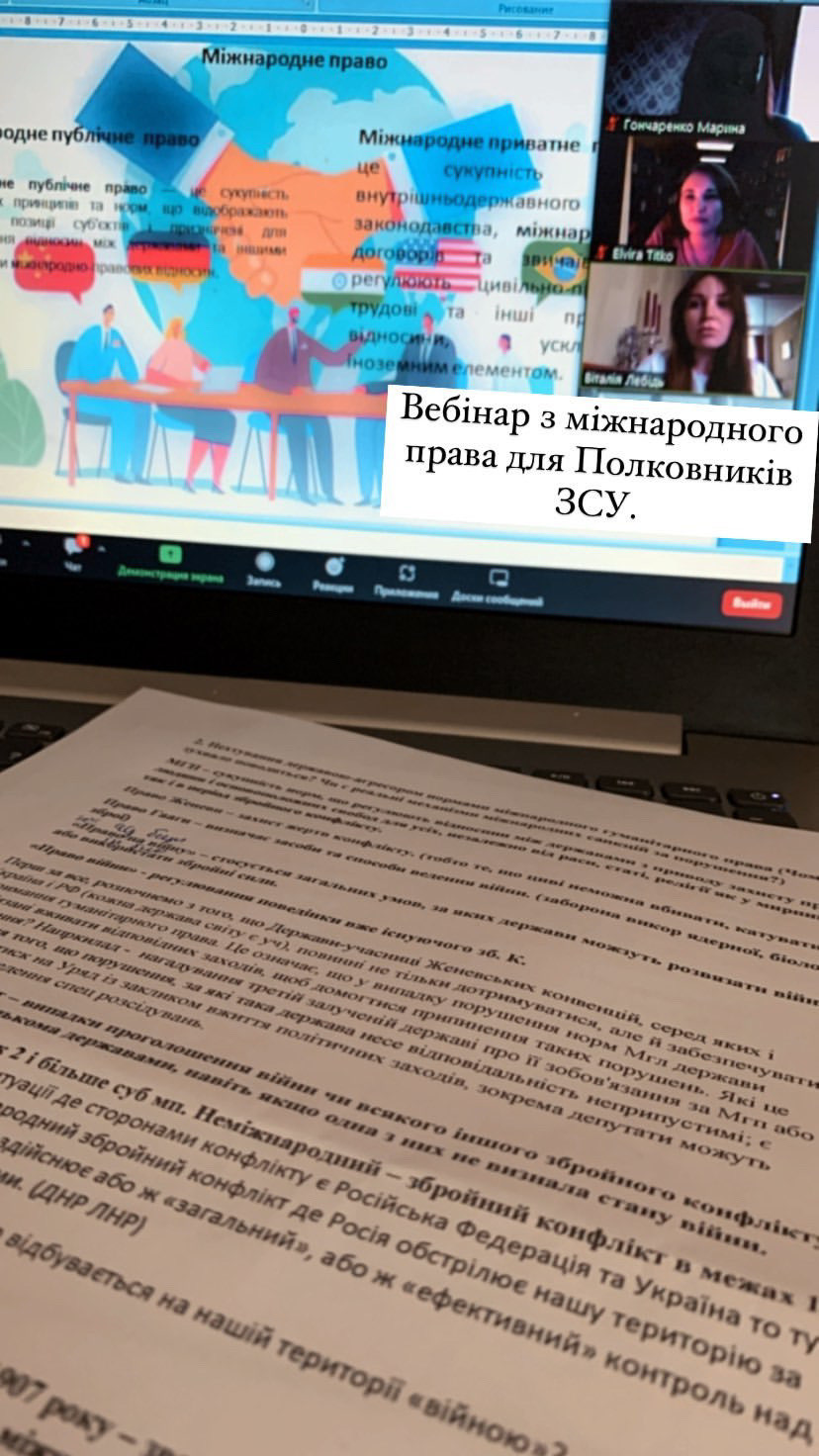 On July 19, 2022, the NGO "Ukrainian Center for Human Rights and the Development of Educational Innovations" at the request of representatives of the Armed Forces of Ukraine, held a webinar for them on issues of international law, its effectiveness and efficiency, as well as the issue of normative consolidation of the issue of treatment was considered in more detail with prisoners of war.
During the webinar, a number of topics were explained and discussed: the effectiveness of international human rights organizations, distinguishing between the concepts of "armed conflict" and "war", the main principles of the functioning of international law as such, consideration of the procedure for recording possible violations of human rights in Ukraine by the aggressor state, international standards defining provisions on the treatment of prisoners of war and others.
It is worth noting that the speakers of the webinar were: Chairman of the Board of "UKRO", doctor of legal sciences - Titko Elvira; International lawyer, lawyer of the Center for Strategic Affairs of the Ukrainian Helsinki Union for Human Rights - Vitaliya Lebid; Head of the department for public relations, communications and cooperation, international lawyer - Maryna Goncharenko.
"UKRO" is always open to cooperation!
We work together!
Our contacts
+38 (095) 623-13-15
e-mail: ukro.office@gmail.com