Formation of medical first-aid kits
---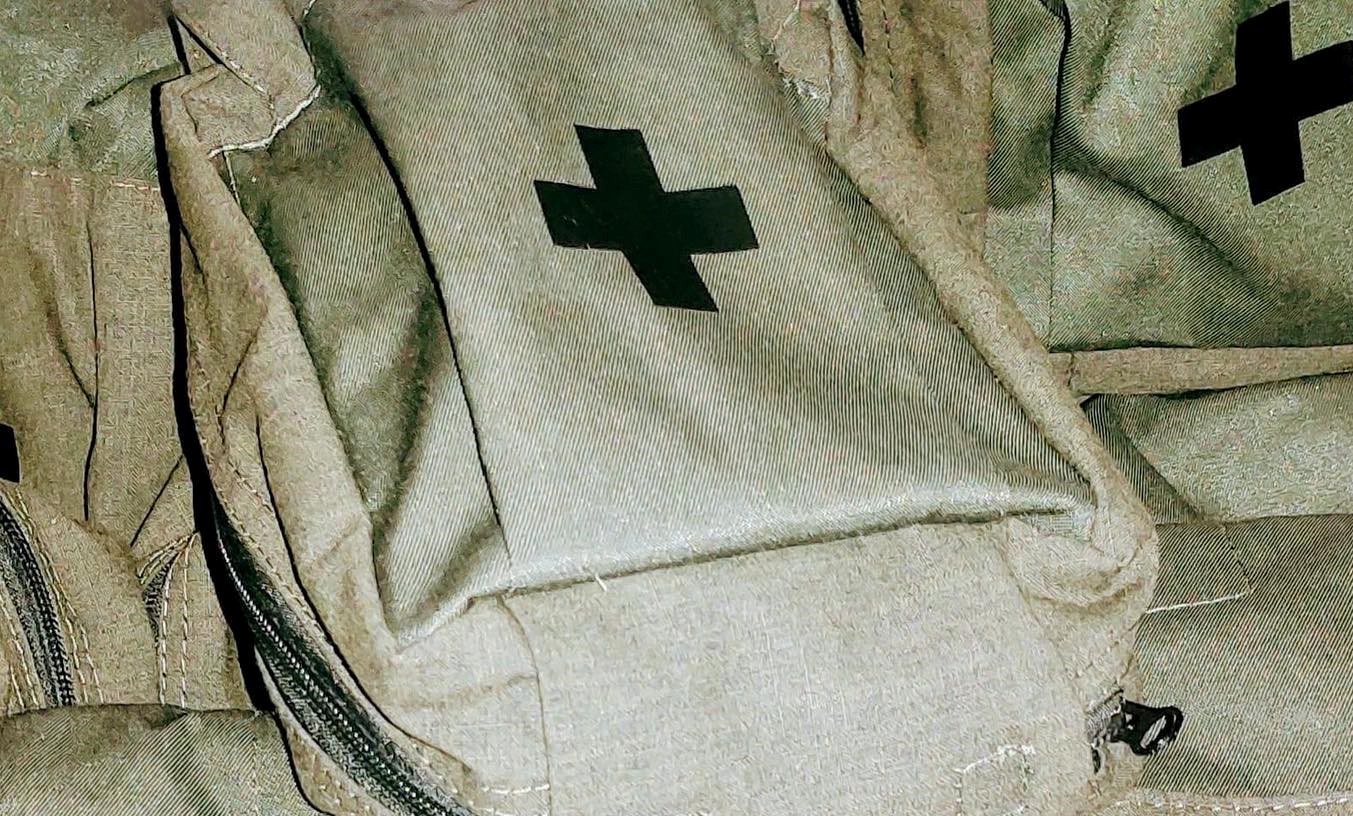 Completion of medical first aid kits
On the territory of Ukraine there is a significant number of charitable foundations, volunteer centers, which direct their activities to the resource support of the Ukrainian military, since 2014. Due to the fact that the "assistance system" was established, our NGO "UKRO" did not plan to engage in such activities, however, Ukrainian defenders began to turn to us for help. Since the beginning of the full-scale invasion of the Russian Federation into the sovereign territory of the Ukrainian state, we have received various requests, but decided to focus on the formation of individual first aid kits.
We organize and conduct various educational activities, which are accompanied by the purchase of necessary things for tactical first aid kits. Then the NGO "UKRO" conducted: an intellectual game "Explain my right", invited a practical psychologist to hold a workshop "Self-help during the war", a charity auction and much more.
Such work began with like-minded people, friends, colleagues, and then everything grew into something else, something larger. We are joined by those who are not indifferent and those who have common views and desires to act.
Due to the fact that the demand for first aid kits is constant - we do not stop, but only expand our activities. It is worth noting that our initiative is supported by active residents of Mena town (Chernihiv region) sending, in particular, bandages, sterile gloves, painkillers in ampoules, etc.
We emphasize that the medical kit is equipped in accordance with current standards and only certified products.
Our properly equipped first aid kits were given to all those who needed them, including residents of Mena town (Chernihiv region), residents of Vasylkiv town (Kyiv region) who are already defending the Ukrainian land, as well as other units that applied to the relevant request.
We express our sincere gratitude to everyone who joins us and ask to join all those who care "hurt" our Ukraine. We continue to work!
Our contacts
+38 (095) 623-13-15
e-mail: ukro.office@gmail.com